Some fans feed back to LizzieShirley:
:::
'... Comment from a fan, at a gig'...I love your songs, Lizzie, they are either funny, political or dirty.'.
:::
'...I am a big fan, especially the song 'Talking to Myself', I laughed so hard the first time I heard that. So now I try to shut up'.
:::
'Your voice is great...I found the songs very moving.'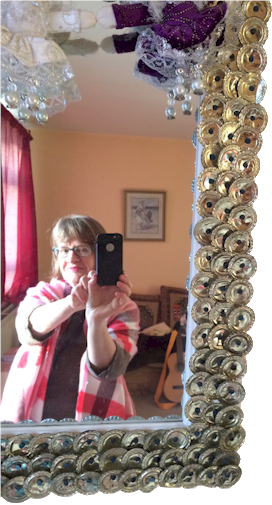 Welcome to my website
Singer.

Songwriter.

Song arranger.

Choir leader.

Singing and drama workshop leader for adults and kids .

Instruments: Guitar and Piano.

Expertise in Primary music/singing teaching in state schools.

Adult Choirs:-

Please contact Lizzie by text or email to :-
A) book a choir to perform for you,
B) join a choir as a singer.

1. Telegraph Community Choir. (Southeastlondonchoir.com).
telegraphpubchoir@hotmail.co.uk

2. ClaphamChorus.
info@claphamchorus.org.uk ClahphamChorus.org.uk ClahphamChorus.org.uk

3. New Socialist Choir (London).


NEW POEMS PAGE
Victoria
At Victoria there's a station
And a fat boy is looking at a chip.
Someone blinks in disbelief at the train notice board,
And the weary station seat smiles in a knowing fashion.
On platform 2 the ghost train is empty
'Cos noone can see it or imagine ... read more

> Go to Poems Page Index
SINGING GIGS
Thursday May 10 Telegraph Pub Dennetts Rd SE14. Concert for Syrian refugees . 8 pm
Saturday May 7th Wivenhoe Essex Workers' Day celebrations. From 2.30 pm til late.
Lizzie singing
Thursday 28 June 7 pm
Cowley Club, Brighton
MAD Cabaret
Lizzie singing for
Camberwell Guild
Monday 25 June 7 pm



Singing repertoire :



"equally talented in both arts…a rare and ringing voice"
Time Out
English folk songs, jazz standards, classical repertoire, songs from the shows, Brecht and other political songwriters, self-penned songs.
2 CDs of self-penned songs: `1. 'About Time' 2002 10 songs 2. 'The Trees Are Wearing Hoola Hoops' 2011 , 11 songs. Many songs have not been recorded yet. A new CD is in the pipeline.
Altogether 21 self penned songs on the 2 CDs, and Lizzie has composed many more songs :- love songs, political songs , personal songs, which she performs regularly on the London scene.




Soundcloud








Has composed songs for BBC TV.
Shortlisted in prestigious songwriting competition (in Scotland).
Composes songs for fringe theatre productions.
Composes songs for teachers who teach singing to children.

"sings as sweetly as anyone in Edinburgh"
The Scotsman
Song arrangments for choirs include : 'Funny How Love Can Be' 'Storm in a T Cup' 'All for Marie's Wedding' 'Pleasant and Delightful' 'If Paradise Was Half As Nice' 'Little Deuce Coup' 'Bound for South Australia' etc
Conducted MASS choirs in London, Trafalgar Square, Peckham Rye Park, Sheffield Festival
Member of : Natural Voice Practitioners (NVP) Musicians' Union (MU) National Education Union (NEU)

Studied singing and voice production with Gilly Anne Keyes, Richard Standen, Ellis Keeler
Has sung at Edinburgh festival, Sweden, Morocco, USA. London

Sings on local radio stations
Appearances Channel 4, Radio 4, and LWT